Luftonic Air Purifier review: A home essential for the health-concerned
Published by Ayie Licsi - March 29, 2021
If there's one thing we can learn from the current COVID-19 situation in the Philippines, it's that this pandemic is very unpredictable. Now we've been seeing the spread of the new variants and the recent rising number of cases, which have awakened us to the reality anew, calling upon us to take extra precaution.
Whenever one of us leaves the house to go to work or run errands, we're putting ourselves at risk of exposure to the virus. And when that person comes home, how are we sure that they're not bringing the virus with them? To keep our loved ones at home safe, the Center for Disease Control and Prevention (CDC) suggests tips like washing our hands with soap and water as well as disinfecting high-touch surfaces in shared spaces.
However, there's another thing to try to further prevent the spread of the virus at home: getting an air purifier. My first encounter with an air purifier was at a trip to the dentist. They had this at the clinic to clean the air as patients have to take their face masks off, leaving them vulnerable to exposure to COVID. Seeing an air purifier there though made me feel secure and it made me consider getting one for our home, too.
Now I'm no expert on the matter so I went to my good pal Google to do a quick search about air purifiers. I learned that they offer multiple benefits such as neutralizing unpleasant odors, improving sleep, and reducing the chance of airborne diseases, including COVID-19.
Upon research, I found that there are many air purifiers available in the country from brands like Xiaomi, Air Intellipure, Airdog, UV Care, Blueair, Sharp, Whirlpool, Panasonic, and more. But the one air purifier that caught my eye from a German Luftonic.
Let me list down the factors I took into consideration in picking an air purifier that will take my breath away: (1) its cleaning prowess, (2) its space coverage, and (3) its longevity.
Germ-killer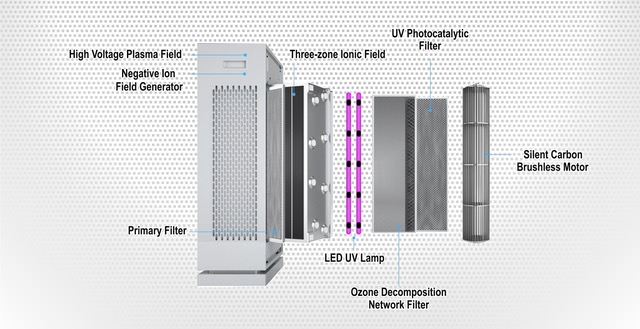 The medical-grade Luftonic air purifiers are said to clean 50 times more than HEPA filters, which in layman's terms means it can catch even ultra-fine particles as small as 0.001μm. The COVID-19 particle sits at 0.1μm, which means it's easily eliminated by Luftonic. On the other hand, other air purifiers like Air Intellipure, can only filter particles sized 0.007μm and 0.0146μm, respectively.
With its smaller particle filter and its LEP eight-stage stage filtration technology, the Luftonic machine can remove fungus, germs, pollen, dust, formaldehyde, mite, dander, smoke, TVOCs, and more. 
I live with an immunocompromised senior citizen at home so every time I go out, I don't just worry about my health, but hers, too. And in addition to that, my siblings and I have been having bouts of allergic rhinitis in the past month, which would get so bad that I would wake up in the middle of the night because of it. 
Keeping a Luftonic air purifier in our room at night and in our living room helped alleviate these health worries of mine. It also gave me the good night's sleep I've been yearning for. The air purifier is surprisingly silent—it doesn't emit a hum that will disturb your sleep.
Ideal for any space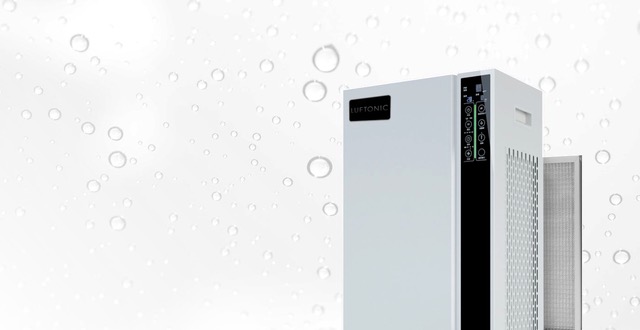 Our house isn't necessarily big, so an air purifier that doesn't take up too much space but covers a lot is something I put into consideration. It also comes in a sleek and aesthetic design which features wheels for easier mobility.
I found that Luftonic's bigger model, the LC 8, had just the right dimensions. It cozily fits next to a couch or a bedside table. This machine can purify air in a space as big as 100 sqm., while others in the market, Sharp, Xiaomi, and UV Care's for instance, can only offer up to 50-sqm. and 30-sqm. coverage, respectively.
Ease of use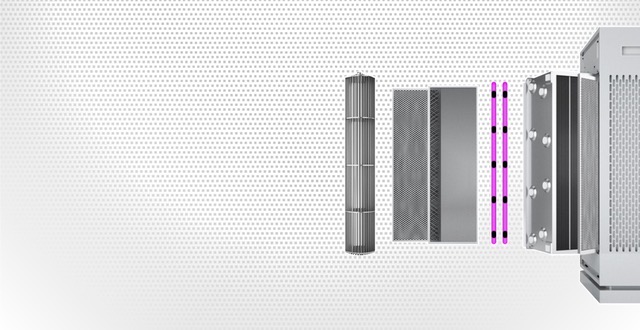 Another great thing about the Luftonic is its washable, highly advance, and highly durable air filters, while other air purifiers from Sharp, Xiaomi, and UV Care have the standard disposable HEPA filters which easily deteriorate after just three months of use. It's really more ideal in the long run to go with washable air filters so you won't have to spend on replacements every three to six months. Luftonic's filter is medical-grade and state-of-the-art too, so you (and your wallet) can sleep well at night not having to worry about that.
Coming in two models, the LC 8 and LC 6, Luftonic's air purifiers can cover up to 100 sqm. Both feature a comprehensive liquid cry display with built in air quality index, which is easy to navigate and shows you the air purifier's different modes, a timer, wind speed, temperature, humidity, and more.
Find out more about Luftonic's slate of medical-grade air purifiers at www.luftonic.com and follow its official Facebook and Instagram pages.
---